Frequently Asked Questions
---
What is physiotherapy?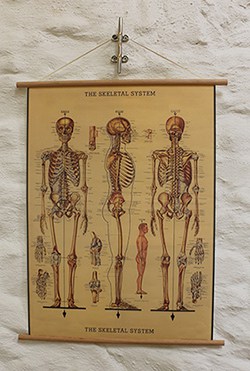 Physiotherapy is a healthcare profession that uses movement and postural assessment to devise targeted treatment to resolve and manage painful conditions affecting the body.
Physiotherapists use a combination of hands-on and exercise based techniques to improve how the body works as a whole. This can often eliminate the underlying cause of the problem enabling you to return to a pain-free lifestyle or improve management of a chronic condition.
---
How do I decide the best form of treatment for you?
My goal is to provide detailed, individual holistic assessment of every client to identify the root cause of a presenting problem ensuring an accurate diagnosis. I always assess the whole person because the cause of the problem is quite often complex and not necessarily where the pain is presenting. The mind and body are critically interlinked, so fully understanding this is paramount to a good recovery and prevention of relapse.
Following this thorough assessment I can implement an individualised treatment plan and work towards a quick recovery. I will discuss all my findings with you before commencing any treatment, and we will work towards your specific goals.
When required, I will refer you on to other relevant health care providers such as specialist doctors or back to your GP for further investigations.
---
How do we prevent re- injury?
Your specific movement patterns are assessed and a programme of self-help exercises will be taught in order to maintain your improvement.
---
Do I need to consult a doctor to come for physio?
No, not necessarily, you can consult a physiotherapist without a doctor's referral. However, if you are claiming on medical insurance, you must consult with your insurance company before treatment.